1. Understanding Publishers
| | |
| --- | --- |
| | (iv) THE SOCIAL DIMENSION |
It's true, publishers form a mini-society. In Australia, they all know one another and mingle at the same events—so, naturally, they also compare themselves to one another. Time for some amateur anthropology!
Like everyone else, publishers want to succeed in the eyes of their peers and fellows. Think of the standing you'd achieve by being the publisher who discovered J.K. Rowling! Or, more practically, the standing you can achieve by being responsible for a whole string of successful titles. (I can think of Australian examples, but I won't name names.) An ongoing ability to pick winners is probably more impressive than a lucky one-off super-success.
Sales figures matter, obviously, but a publisher who first creates a trend will be more admired than a publisher who cashes in later. Or, a publisher who uncovers a major new talent will gain more respect than a publisher who poaches an established name from another stable (though I bet that has its own satisfactions!). There are more considerations than sales figures alone.
Awards also matter. Some awards do affect sales figures: for example, a CBC (Children's Book Council) Award will get your book into school and public libraries all around Australia. With other awards, it's debatable how much they influence the average book-buyer. But they matter to publishers, which means they have to matter to authors too.
Some successes carry more prestige than others. Let's face it, cookbooks and DIY/self-help books often top the best-seller charts, but they're don't have the glamour of fiction! And, within fiction, a 'quality' success rates more highly than an 'exploitation' success. For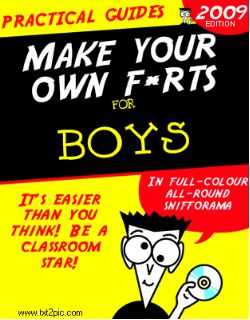 example, it's a known fact that bums-and-farts books for kids can sell well, sometimes spectacularly well, yet publishers often look askance at them.
It's partly a matter of personal reputation, but it's also a matter of how the publishing house wants to present itself. A shock/horror/porn book might sell very well as a one-off, but what would it do for the reputation of the publisher's list overall? Publishers can't afford to trade down the value of their 'marque' for the sake of a single smash hit.
OTHER UNDERSTANDING PUBLISHERS TOPICS