Other Good Writing Habits Topics


2. Writing Through
| | |
| --- | --- |
| | (v) CREATING INTO A SPACE |
There's the kind of free-flowering inspiration that sets up a novel in the first place—if you didn't love that part of the business, you'd hardly want to be a writer of genre fiction. But there's also a more difficult kind of inspiration when you need to produce something to fill a space.
For example, some scenes are practical necessities, even though your story has no immediate use for them. For example, buying a ticket in order to to travel, putting on armour before a combat. Or, you have amazing dramatic ideas for event A and event C, but you can only move between them by way of scene B. You arrive at these scenes with no idea of how to make them interesting to the reader—or yourself. Here's the toughest test: to create something interesting that also fits a pre-defined space.
What you hope to avoid is the obvious fill-in, the mere bridge. The fact that you didn't originally want this scene should disappear into the history of the making of the novel. By the time you write it and the reader reads it, this scene should be as much wanted as any other scene. It should have become so interesting that you'd be eager to write it even if the rest of the novel didn't exist.
I believe that everything in a novel should be loved and wanted for its own sake. Or—nothing in a novel should be there in the service of some purpose outside itself. That's my mantra, and I'm sticking to it.
So how do you get an inspiration that fits a pre-defined space? I couldn't say where ideas come from in the first place, so I can't answer this one either. All I know is that something always comes if you hold your mind open. Trawl around, like a net in the sea, and wait. Patience is a virtue!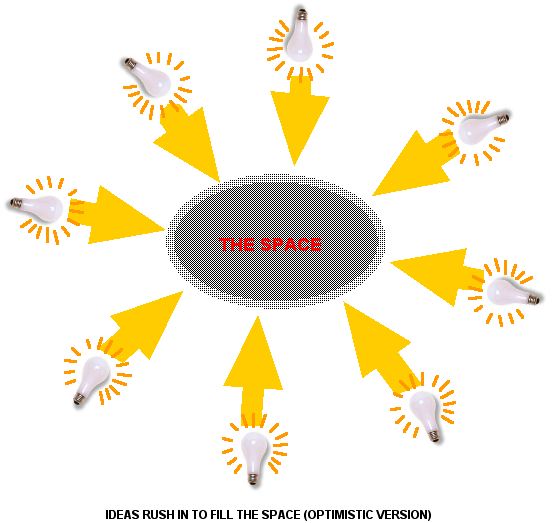 OTHER WRITING THROUGH TOPICS