2. Setting
| | |
| --- | --- |
| | v) WEATHERS & TIMES OF DAY |
When you think about the emotional charge of a setting, then temporary conditions can override permanent conditions. Weathers and different times of day have so much influence on mood and atmosphere. Soft mist … blustery wind … cool blue moonlight … early morning light and long shadows … These are the special flavours that make a scene memorable.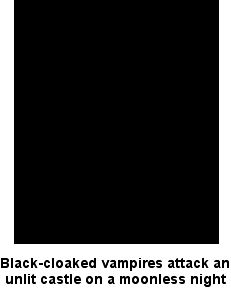 Think of how the same street changes depending on whether you see it drowsing under a midday sun or slick with rain as night starts to fall. The same street may come into your story several times over, but it doesn't have to have the same feel every time. Here's something to take advantage of!
I suppose we often compose a setting with a view to what's needed for the action: a stone bridge over a river, say, with open fields on either side. It can seem an extra burden to then incorporate drizzle or white hoar-frost or afternoon thunder. Groan! It'll mean working in more bits of description and thinking through the consequences.
But it's also an opportunity to create a setting that enhances the action. Even more—it's an opportunity to discover new developments and take the action on new twists and turns. Drizzle can enter into the story and affect what happens. Embrace it, make the most of it!