1. Beginnings
| | |
| --- | --- |
| | (v) REDUCING IN RETROSPECT |
Here's another rule of thumb: events fed through as backstory are more compressed than events presented dramatically.
The various methods of feeding through backstory work by retrospection (except perhaps inserted blocks of text), and, retrospectively, we have the benefit of hindsight on events. That is, we can recognise what mattered in the long run and choose to tell only those details that determined the outcome, ignoring those that didn't.
Dramatic presentation, on the other hand, aims to convey the feel of experience lived moment to moment, before we or the characters can know what will or won't matter in the long run. Dramatic presentation advances on a broad wavefront, giving all the details that might matter.
The compressing effect of backstory can be very useful in short stories, where space is at a premium. Comparing general impressions of short stories and novels, I suspect that short stories often open later in the sequence of events and feed through more material in backstory.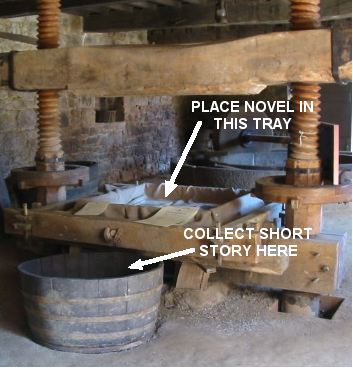 It helps that everything in a short story typically focuses towards some final crux, some dominant effect, so that there's a tighter selection of details quite apart from backstory. And it's not so important to develop the journey along the way when the end is no more than 10 or 20 pages distant.
The best strategy of all is a personal, quirky narrator. Personal, quirky narrators may narrate novels, but they're rare for really long novels (fantasy trilogies, for example) and very common for short stories. The tone and bounce and (conscious or unconscious) humour of the voice can make a backstory entertaining in its own right. No need to worry about continuous narrative momentum—the voice may be even more entertaining if it jumps and zigzags about.