1. Beginnings
| | |
| --- | --- |
| | (viii) STARTING FROM A CORNER |
The old solution to introducing an unfamiliar world was to enter it from outside. When the children in the Narnia books cross over from our own reality, they start out as ignorant as we are. They learn the backstory of Narnia and we learn right along with them.
Since Tolkien, though, fantasy writers are more likely to start from inside the otherworld. No one travels to Middle Earth; on the contrary, the whole of LOTR is supposedly derived from a book written within that world, the Red Book of Westmarch.
The advantage is a fuller immersion, a better sense of how it feels to have been born in that world and live in that culture. Travellers from our reality are always essentially tourists.
The simplest solution with a total otherworld is to start from a corner, where the characters are relatively ignorant of the larger world around them. We start out inside the unfamiliar world, but we also learn about it as the characters learn about it.
So, in LOTR, we start out in the Shire, a small and simple community, and the part of Middle Earth that's closest to a part of our own real world. Hobbit society is generally blinkered, satisfied and self-contained. But when our main characters journey further afield, we find out about other, stranger parts of this world, a bit at a time, in easily digested portions.
Starting in a corner is easily arranged in fantasy otherworlds, which tend to have many different regions, separate communities and slow communications. What's more, journeying has always been a natural feature of fantasy narratives. By contrast, SF worlds are more likely to be urban, relatively homogenous, with excellent communications. Creating innocence can still be arranged, but it's much more difficult.
Thankfully, there are many special cases of innocence. For instance, a character who had had no contact with the world due to long-term imprisonment or seclusion or a cocooned upbringing (as Col has been cocooned in Worldshaker). In Song of the Slums, Astor has been living on a country estate far removed from the general conditions of the world, and. as a girl in Victorian society, she's been confined to the domestic sphere, told nothing about politics or the recently ended war.
Another possibility is a character whose memory has been wiped.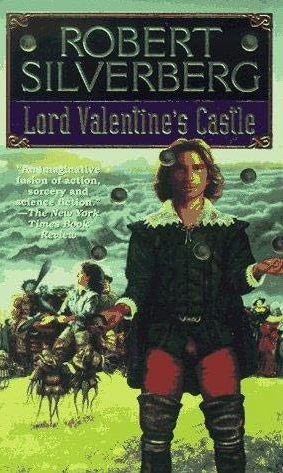 My favourite example of wiped memory is fantasy rather than SF: the protagonist in Silverberg's Lord Valentine's Castle. Supplanted as ruler and transferred into another body, Valentine at first remembers nothing about his past and very little about his kingdom. However, he starts to remember as he re-learns, making the process much quicker than for a growing child. It works perfectly in this particular novel.