1. Action
| | |
| --- | --- |
| | iii) SPACE & MEASUREMENTS |
Think of a duel with rapiers. Everything depends upon the exact angles of arms and legs, the exact angle of the blades, upon all of those angles in combination. A fractional twist of the wrist here, a millimetre of overreaching there. A professional could watch a real-life duel with interest for half an hour. A movie audience could watch a duel on the screen with interest for at least a dozen thrusts, back and forth. But a description of thrust after thrust after thrust in a novel? I don't think so.
Our eyes take in distances and spatial relations instantly, but reading doesn't work that way. Exact spatial relations can be a curse for the writer.
Consider left and right. The pictures that form in my imagination are very unreliable about left or right. If I read that someone kicks out with their left foot, there's a good chance I'll imagine it with the right. I know that left is the opposite of right—so if the character kicking out with the left foot then receives a bruising blow to the right thigh, I'll picture it on the opposite side. But that's the limit of my reliability.
Or what about measurements? The difference between rapiers making contact 5 centimetres or 6 centimetres from the hilt may be crucial to rotating an opponent's wrist, gaining a crucial advantage for the next thrust—and you could see just how it happens on the screen. But words can't convey it—let alone the difference between a rapier raised 5 degrees or 10 degrees above the horizontal.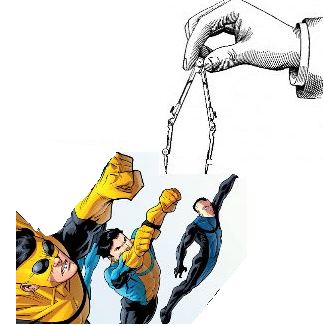 I don't think this is just me, because I'm generally good with real-life spatial relations—with maps and directions and stuff.
The fact is that measurement words are stone cold dead in a novel. I'd always prefer to talk in paces rather than metres, handbreadths rather than centimetres. (Metrical units hardly belong in a fantasy world anyway.) Even then, I'd never expect the reader to form exact pictures. I know there isn't much difference for me between 'twenty paces' and 'fifty paces' when I read.
In the visual media, we can see precise distances and spatial relations with no loss of immediacy. But the equivalent precision in words is abstract and kills off the excitement of an action scene. Precise measurements are best avoided unless you want to convey the mental state of someone who observes their own movements with a weird alienated detachment.