1. Action
Here's my theory. The pictures we form when reading can be very vivid, because we create them out of our own imaginations. But they're never full and continuous like a movie, more like flashes of images in a comic or graphic novel.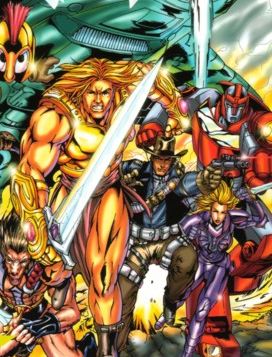 (I've often been told that my novels are very visual, like watching a movie—but I reckon they're more visual like a graphic novel.)
They're also not controllable or adjustable. Imagination throws up a flash, and that's it. I was recently re-writing a dramatic episode where one boat overtakes another in a race on the river. I pictured the two boats as if watching from the left bank of the river—with the faster boat squeezing past very close to the bank. Then I discovered that, for reasons elsewhere, it would be handier to swap the action over to the opposite bank. But I couldn't rotate the image the other way round in my mind! The boats needed to head left-to-right instead of right-to-left, but I couldn't get beyond the way I'd originally pictured it. In the end, I made changes elsewhere.
Same thing with a rapier duel or any other action, I'm sure. We can't switch the angle of our imagination as easily as a director switches camera angle. We're stuck with what flashes up first time.
An advantage comes with this disadvantage. As in a comic or a graphic novel, a writer can make images more intense and more extreme than plain reality. I mean, in the way that a punch in a graphic novel can be exaggerated into a super-punch, a stumble can be exaggerated into a super-stumble.
Similes are a special power of language here. You're not falsifying the action, just superimposing an extra intensity, a second image with added oomph.
In Worldshaker, an officer punched in the kidneys 'folded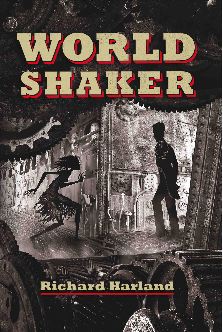 up and collapsed like a concertina'; the Right Honourable Hommelia Turbot 'glided across the lawn like a stately galleon'.
Those aren't staggeringly original similes—I don't go for similes that jump out and announce themselves as poetic writing, breaking the flow of the narrative. Not in non-literary genre fiction anyway. But similes are great for pushing and exaggerating our impression of the action.