2. Setting
| | |
| --- | --- |
| | ix) PERMANENT CONDITIONS IN FANTASY |
For fantasy and SF writers, there are special pitfalls when setting up permanent conditions that don't exist in our own world. The old foreground-background problem with language rears its ugly head again.
Personal example. In my first SF thriller, The Dark Edge, Eddon and Vail arrive to investigate a murder on another planet with heavier gravity than they're used to. What could be more likely? No two planets are likely to have exactly the same gravity.
When the effect was at the forefront of their minds, I reckon I did a good job of thinking through the physical and mental consequences of heavier gravity. Fine for a chapter or two. But then I faced the prospect of another 400 pages of story all set on the same planet.
What would really happen? The newcomers would unconsciously adjust to slower movements and the effects would sink to the back of their minds. But sentences only pay attention—how do you convey what your characters are no longer attending to?
It's a real bind. If you say nothing at all, the reader's imagination will soon revert to default position, that is, the norm of our own world. As with gravity, so with light. You might set up a red sun that casts a reddish tone of daylight, but I swear the reader will forget to imagine it if it's not mentioned for a few chapters.
On the other hand, if you do keep on mentioning it, it'll soon become irritating. Very irritating. Since nothing's worse than nagging the reader, I opted to stop referring to the effects of heavy gravity in The Dark Edge. But I wasn't happy about it.
The fact is that some alternative conditions aren't worth the trouble. Tolkien has the Dark Day in LOR, but soon opts to let the sky return closer to normal. It's a great dramatic effect, but too restrictive to maintain as permanent.
I'm not sure about strongly unusual permanent conditions even in movies, which don't have the foreground-background problem.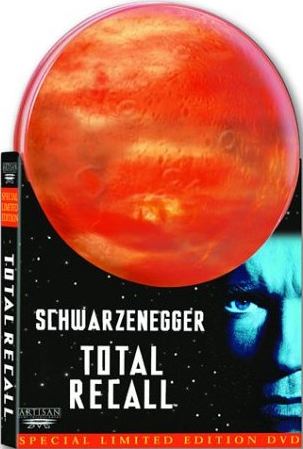 Remember the Arnie movie, Total Recall, where the red light of Mars keeps on colouring everything while we focus on the action in the foreground? Except I didn't find it so easy to focus on the action in the foreground. For me, the red light remained a distraction.
I wish there was some brilliant answer to the problem, but my only answer is a deliberate cop-out. Some otherworld conditions are great ideas in themselves, but they're too restrictive if you have to maintain them for the whole length of a novel.
I've become particularly wary of permanent conditions that override temporary conditions. I want to be able to play with varying conditions of light, oppressive weather versus clear crisp weather, etc. Nowadays I only set up permanent conditions that don't interfere with scene-by-scene flexibility.