3. Climax & After
And now there's the sequel to launch off with a new beginning. Aghhh! Every problem of beginning a novel is ten times worse when it's a sequel.
First, the story of the previous novel has now become backstory for this one—an additional mass of material to incorporate. Second, there's no telling how much of this material individual readers are going to need. Readers who read the first novel long ago or who haven't read it at all will be floundering if there isn't enough explanation supplied; readers who've only just read the first novel will be irritated at being force-fed what they already know. No way can you keep everyone happy!
If there's a reliable solution to the problem, I hope someone will tell me—I've never found it. I just try all the harder to fit in even more backstory even more smoothly and naturally.
The only alternative I know is the type of prologue that summarises all the developments of the previous novel. The advantage here is that the text is optional, you don't have to read it if you don't want to. The disadvantage—speaking from my own experience—is that I never want to. Even if I've forgotten everything about the previous novel, I'd still rather take my chances of picking it up as I go along.
The fact is that summary-type prologues are about as much fun to read as instructions for installing a hi-fi system. One dry indigestible sentence after another. It's harder work than eating a heaped bowl of All Bran. Beyond half a page, my mind refuses to take in any more.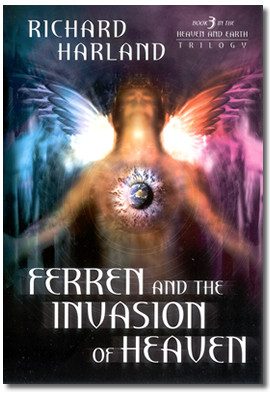 And yet … by the time I got to the third book of the Ferren trilogy, there was an impossible amount of accumulated backstory. I couldn't incorporate it, so I had to use a summary-type prologue. I did it the way they do "The Story So Far …" for magazine serials, that is, character by character. Like this:
ASMODAI When the War Council of archangels allowed Satan and his followers back into Heaven, Asmodai also pretended to repent. But he still harboured plans of domination, and has now rejected Heaven for the second time.
DOCTOR SANIETTE … etc
You get the idea. Backstory material is maybe a tiny bit more digestible when it's broken up and pinned to one character at a time. But I'd only ever do it in desperation, and I haven't had to do it again since.