Other Good Writing Habits Topics


1. Preparation
Recording dreams is a special case of the general principle: record everything! If you're serious about writing, record your ideas in a journal, in notebooks, on laptop or netbook. I used to write in notebooks, now I write on loose bits of paper that I file away in a filing cabinet. Whatever suits.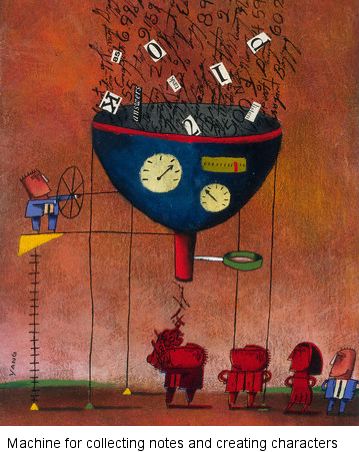 I can't prove it, but I suspect there's a reverse effect too. The more you write down your what-ifs, the more new what-ifs will jump into your mind. At the very least, your mind will be better prepared to pay attention to them.
It's like a poster for the writing life, that picture of the writer jotting down inspired ideas on the back of a shopping docket or restaurant napkin. Fine! Nothing wrong with shopping dockets and restaurant napkins. But don't be precious about it. You still need to store your notes in readable form where you can find them again later.
Most ideas won't get used immediately, not if you're in it for the long haul, not if you're accumulating ideas for more than one novel at a time. So you need to be able to go back, jog your memory and see what might fit with current plans. It's not a picture to put on a poster for the writing life, but a little organisation now will save a heap of frustration later.