1. Preparation
Shameful confession! I had writer's block for 25 years. Seriously, I ought to go down in the Guinness Book of Records. I still have thirty MSS from that time—some only started, some with just a couple of chapters left to go. But not one finished! Aggh!
I look back now and see many reasons why I blocked, most of them stupid and unnecessary. One was—trying to write too far outside my own experience. I could present the facts but I couldn't generate the feeling.
For example: a story about an old man dying. I struggled endlessly over that story, without ever realising the basic problem—I was only eighteen at the time!
Of course, you don't have to be an old man dying to write about an old man dying, but you need some grains of similar experience to work from. If I attempted that story now, I'd hark back a period when I had Bell's Palsy. A mild case, lucky for me, and I didn't even know I had it at the time—but for about four months, I really did have this sense of old age, where everything seemed sort of sunset-y.
I think it's the feeling that matters. I've discovered the hard way that the experiences I write about best are experiences that have strong emotional associations for me. I'll never get round to drawing up a list, but I recognise I have my own individual stock of emotional resources. Many of them, the majority of them, go way back to childhood … after all, isn't that when experiences are at their most intense?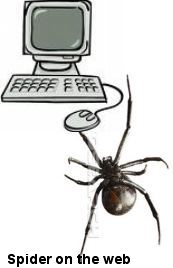 What I'm saying is probably as simple as—don't try to write a horror story about spiders if you've never suffered even a twinge of arachnophobia. Or, failing arachnophobia, some similar fear of some similar kind of creepy-crawly. Learn your own resources and draw on them! It's obvious for writers in more realistic genres, but not always so obvious for writers of fantasy fiction.
Or at least, it wasn't obvious to me …